About the Museum
Located in New York City, the world's first and foremost vertical metropolis, The Skyscraper Museum celebrates the City's rich architectural heritage and examines the historical forces and individuals that have shaped its successive skylines. Through exhibitions, programs, and publications, the Museum explores tall buildings as objects of design, products of technology, sites of construction, investments in real estate, and places of work and residence. For a description of the gallery and for photos of the space, please visit our Photo Slideshows page.
The Skyscraper Museum is located in lower Manhattan's Battery Park City at 39 Battery Place. Museum hours are 12-6 PM, Wednesday-Sunday.
General admission is $5, $2.50 for students and seniors, children under 12 are free. Free for members of the military, police, fire departments, veterans and for visitors who are disabled and their caregivers. Click here for directions to the Museum. All galleries and facilities are wheelchair accessible.
The Skyscraper Museum is temporarily closed to the public in order to support New York City's effort to contain the spread of COVID-19. All tours and programs are also suspended. The earliest date for reopening the gallery is Wednesday, June 3rd, pending evaluation. For questions contact:[email protected]
Current Exhibition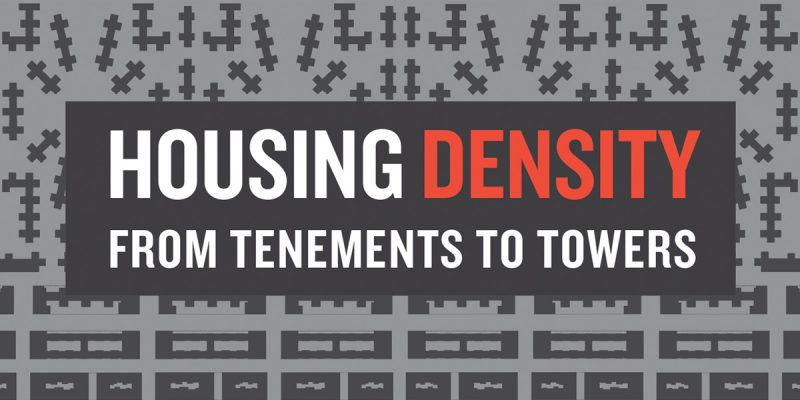 HOUSING DENSITY examines the history of density in New York City from tenements to "towers in the park" through the lens of density and its different definitions. What is density? Does the word describe a condition of people or place? Is it people crowded together? Buildings too tightly spaced, or too tall? The exhibition emphasizes understanding density as a step to meaningful dialogue about the future of the city.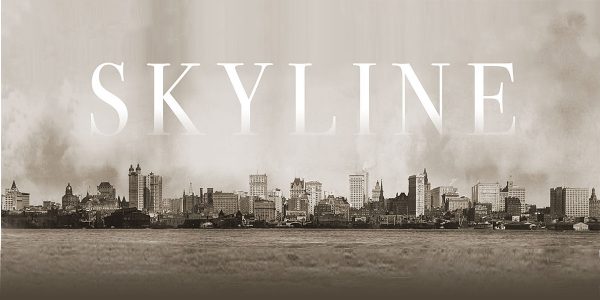 SKYLINE examined the emergence of the collective image of the skyline as the brand identity of New York and distinguished five periods in which new buildings grow and take characteristic forms based on economic, technological, and regulatory factors.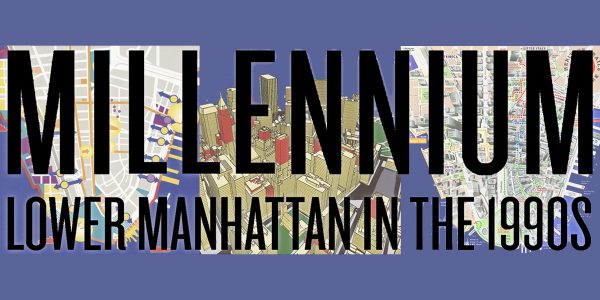 MILLENNIUM revisits this recent history of lower Manhattan in the years just before Downtown's identity was cataclysmically recast as Ground Zero, and a new era truly began.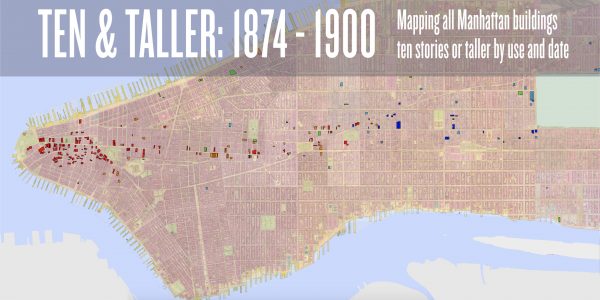 TEN & TALLER illustrates every building erected in Manhattan that was ten stories or taller from 1874 through 1900 – a total of 252 structures – and locates them on a historic land map, as well as on a timeline that also represents their height and use.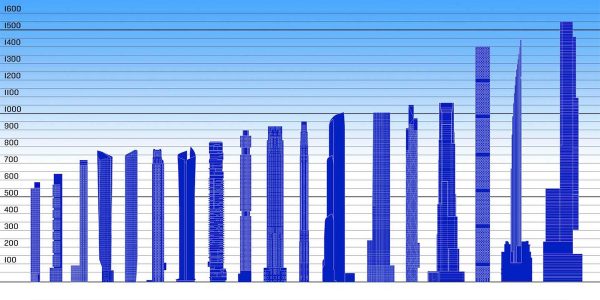 ​A new form in skyscraper history has evolved in New York over the past decade: the super-slim, ultra-luxury residential tower. These pencil-thin periscopes — all 50 to 90+ stories — use a development and design strategy of slenderness to pile their city-regulated maximum square feet of floor area (FAR) as high in the sky as possible to create luxury apartments defined by spectacular views.