Sat, Sep 5 at 10:30 am
(POSTPONED)
The Skyscraper Museum sits between park views of the Statue of Liberty and the skyline of lower Manhattan. After touring the museum, kids will grab art supplies and step...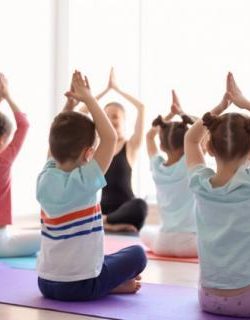 Sat, Sep 5 at 10:30 am
(POSTPONED)
Skyscraper-inspired yoga poses will get kids active while learning about their favorite towers! After a brief tour of the museum's models, kids will tap into their foundations and stretch...