The book talks and lectures below are held at The Skyscraper Museum from 6:30-8 pm and are free of charge, except when noted. The gallery and exhibition are open for viewing from 6 pm. To assure admittance, guests must either use the RSVP form on this site or send an email to [email protected] with the name of the program you would like to attend.
Please be aware that reservation priority is given to Members and employees of Corporate Members of The Skyscraper Museum. Not a member? Become a Museum member today!
Book Talks continue to be presented as webinars. Past lectures are posted on our website and YouTube channel for full online access. Curator's tours are held in-person in the gallery.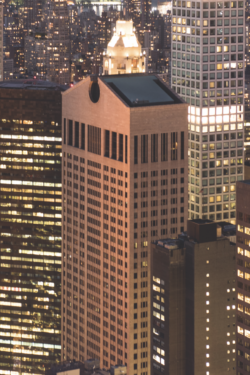 RSVP
Tue, Sep 26, 2023 at 6:00 PM
The unveiling of the design for the new headquarters for AT&T, then the largest company in the world, appeared on the front page of The New York Times on March 31, 1978 and was quickly dubbed "the first Postmodern skyscraper."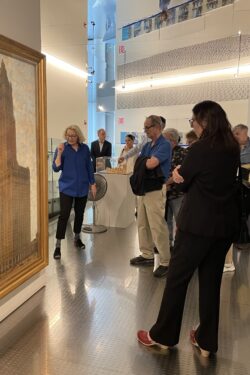 RSVP
Thu, Sep 28, 2023 at 3:00 PM
The Museum's director, Carol Willis, will offer a gallery tour of SKY MARKS | LANDMARKS, which focuses on all the structures in New York designated as individual Landmarks that are "skyscrapers." Curator's tours are FREE, but you must book a timed ticket at 3pm on Eventbrite, through the RSVP button.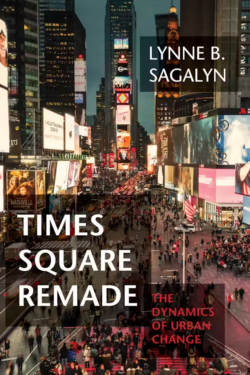 Tue, Oct 24, 2023 at 6:00 PM
What is it about Times Square that has inspired such attention for well over a century? In her new book, Lynne Sagalyn examines the three main forces that have shaped and reshaped Times Square—theater, real estate, and pornography—and explains the politics and economics of what got built and what has been restored or preserved.


The programs of The Skyscraper Museum are supported, in part, by public funds from the New York City Department of Cultural Affairs in partnership with the City Council.
The programs of The Skyscraper Museum are made possible by the New York State Council on the Arts with the support of Governor Kathy Hochul and the New York State Legislature.