The book talks and lectures below are held at The Skyscraper Museum from 6:30-8 pm and are free of charge, except when noted. The gallery and exhibition are open for viewing from 6 pm. To assure admittance, guests must either use the RSVP form on this site or send an email to [email protected] with the name of the program you would like to attend.
Please be aware that reservation priority is given to Members and employees of Corporate Members of The Skyscraper Museum. Not a member? Become a Museum member today!
Book Talks continue to be presented as webinars. Past lectures are posted on our website and YouTube channel for full online access. Curator's tours are held in-person in the gallery.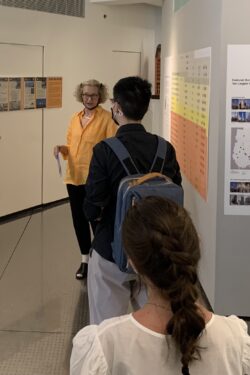 RSVP
Fri, Aug 26, 2022 at 3:00 PM
The Museum's director, Carol Willis, will offer a gallery tour of RESIDENTIAL RISING: Lower Manhattan since 9/11, which focuses on Downtown's doubled population and transformed skyline over the past twenty years. Curator's tours are FREE, but you must book a timed ticket at 3pm on Eventbrite, through the RSVP button.