The book talks and lectures below are held at The Skyscraper Museum from 6:30-8 pm and are free of charge, except when noted. The gallery and exhibition are open for viewing from 6 pm. To assure admittance, guests must either use the RSVP form on this site or send an email to [email protected] with the name of the program you would like to attend.
Please be aware that reservation priority is given to Members and employees of Corporate Members of The Skyscraper Museum. Not a member? Become a Museum member today!
Book Talks continue to be presented as webinars. Past lectures are posted on our website and YouTube channel for full online access. Curator's tours are held in-person in the gallery.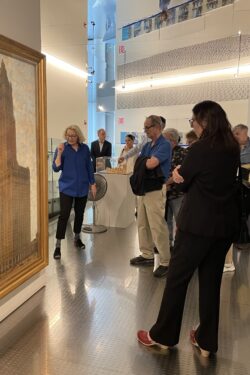 RSVP
Fri, Dec 8, 2023 at 3:00 PM
The Museum's director, Carol Willis, will offer a gallery tour of SKY MARKS | LANDMARKS, which focuses on all the structures in New York designated as individual Landmarks that are "skyscrapers." Curator's tours are FREE, but you must book a timed ticket at 3pm on Eventbrite, through the RSVP button.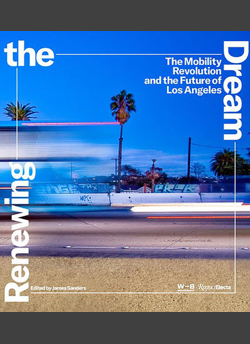 RSVP
Tue, Jan 23, 2024 at 6:00 PM
Drawing together original research, design studies, and cultural essays, 
Renewing the Dream
 offers the first comprehensive look at the changes remaking the mobility landscape of Southern California-and the opportunities to reappropriate vast tracts of the city for new uses. Edited by James Sanders and produced with the global architecture studio Woods Bagot, this book explores the forces propelling this shift as well as its controversial impact on Los Angeles, as a city once famed for its car-oriented, low-rise landscape is transformed into a more diverse, more dense, more complex place.
James Sanders
JAMES SANDERS, FAIA is an architect, author, and filmmaker.  In 2021, with Ric Burns, he published the new, expanded edition of New York: An Illustrated History, which updated the classic 1999 edition of the book that was the companion volume to the acclaimed 17 ½-hour PBS series "New York: A Documentary Film," directed by Ric Burns and co-written by Burns and Sanders. His landmark study of the city and film, Celluloid Skyline: New York and the Movies, won a Theatre Library Association Award and in 2006 became the basis for a large-scale exhibition in Grand Central Terminal. He has developed architecture, exhibition, and media projects for Regional Plan Association, Howard Hughes Corporation, Andre Balazs Properties, and the Museum of the City of New York, has written for the New Yorker, The New York Times, Los Angeles Times, and Vanity Fair, 


The programs of The Skyscraper Museum are supported, in part, by public funds from the New York City Department of Cultural Affairs in partnership with the City Council.
The programs of The Skyscraper Museum are made possible by the New York State Council on the Arts with the support of Governor Kathy Hochul and the New York State Legislature.