Skyscraper-Shaped Holiday Cards
High time for Christmas! Ho, ho, how about celebrating the holiday by making skyscraper-shaped Christmas cards for friends and family? In just 5 easy steps you can mail a card and keep one for yourself as an ornament!
Materials
Heavy paper

Pencil/Pen

Colored pencils / Crayons / Watercolors / Markers

Ruler

Scissors

Holiday ornaments of your choice

Shoebox (Extended Activity)

Color paper (Extended Activity)
Instructions
Inspired by our latest exhibit, SUPERTALL! 2020, we will draw the forms of supertall skyscrapers! Check out the online exhibit to learn more about the world's man-made giants.
The gif shows how to use our SUPERTALL! 2020 LINEUP to scroll through 58 towers to compare them by height, shape, and location. To learn more about each building, click on the silhouette.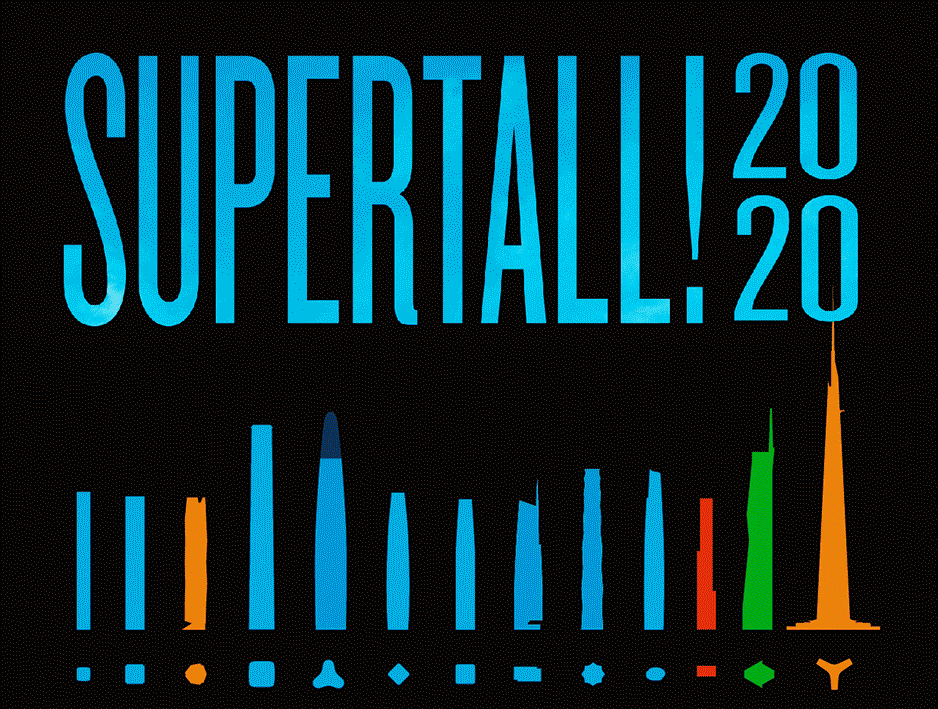 Step 2: Choose a skyscraper you like from our lineup and draw its silhouette near the folded part of the card, leaving a strip or section where the cut-out can fold.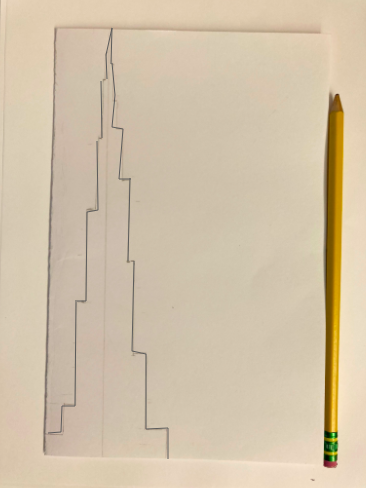 Step 3: Cut out the shape using your guide. You'll then have foldable cut-outs of skyscrapers.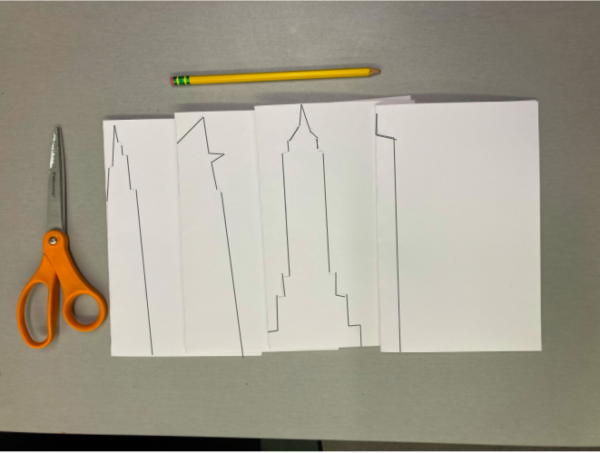 Step 4: Decorate your cards the way you like them! Try drawing a cityscape or winter scene! Be creative and festive! After adorning your card, you can add Christmas ornaments!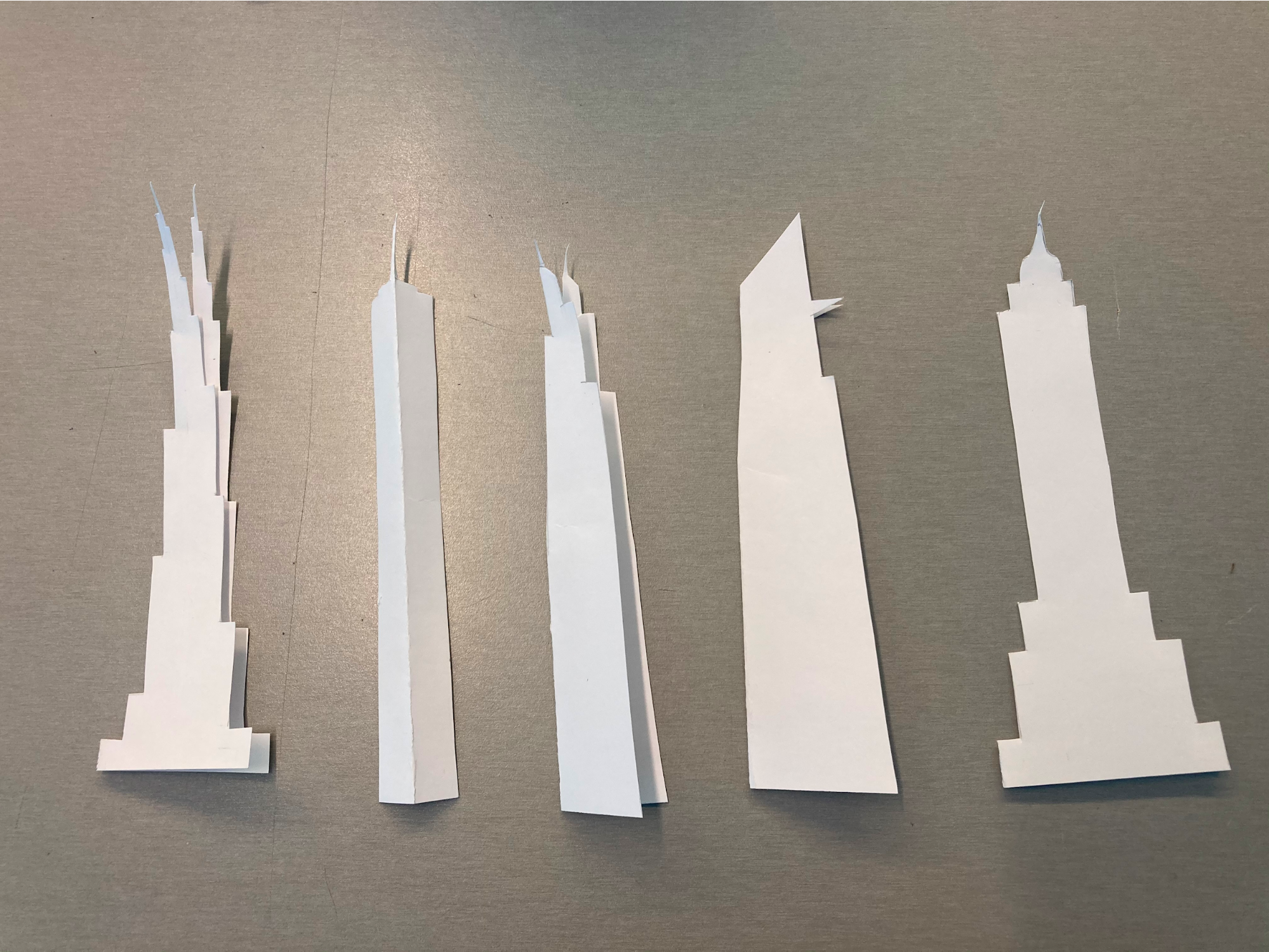 Step 5: Don't forget to write some lovely messages for family and friends inside your card!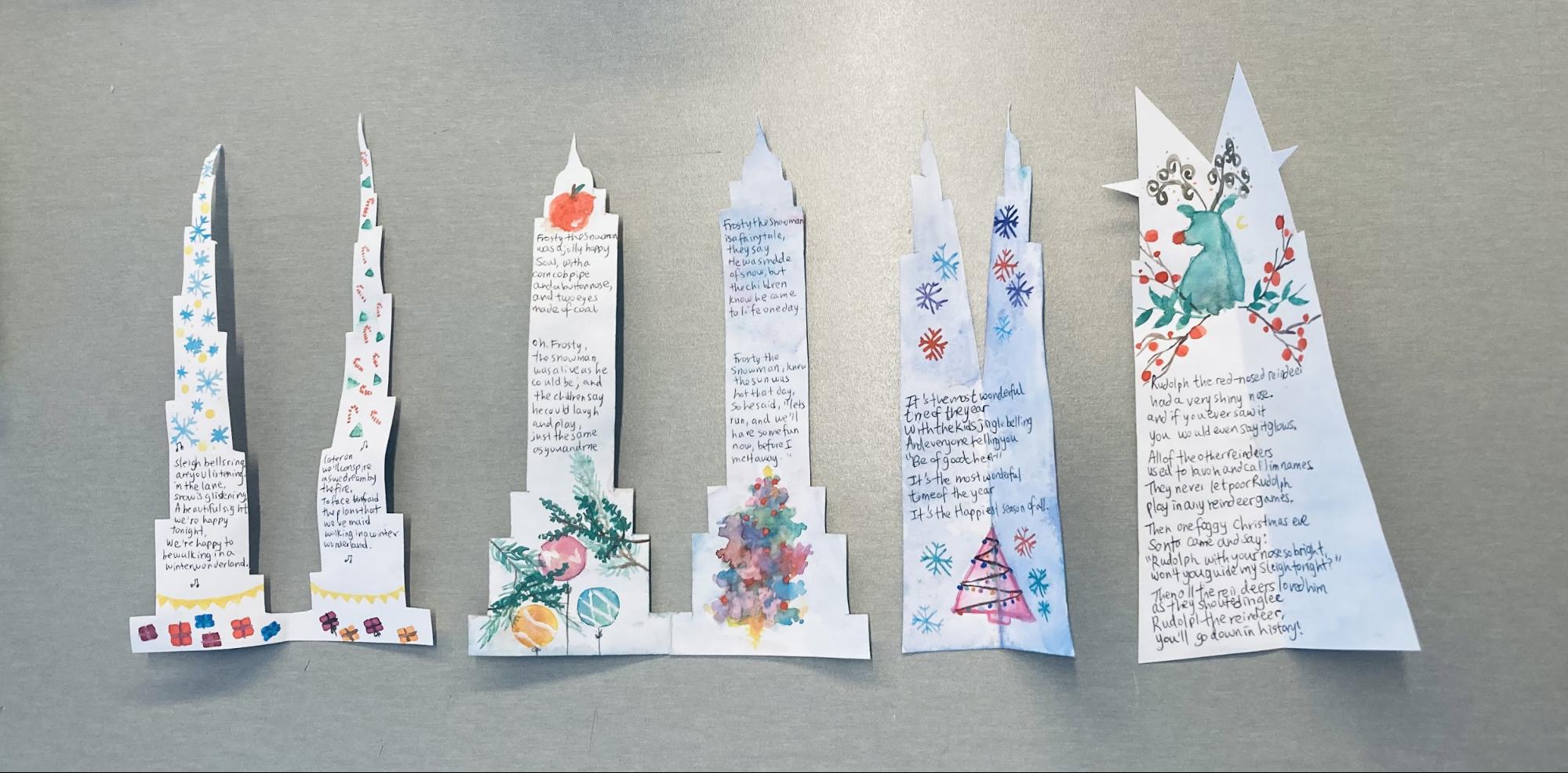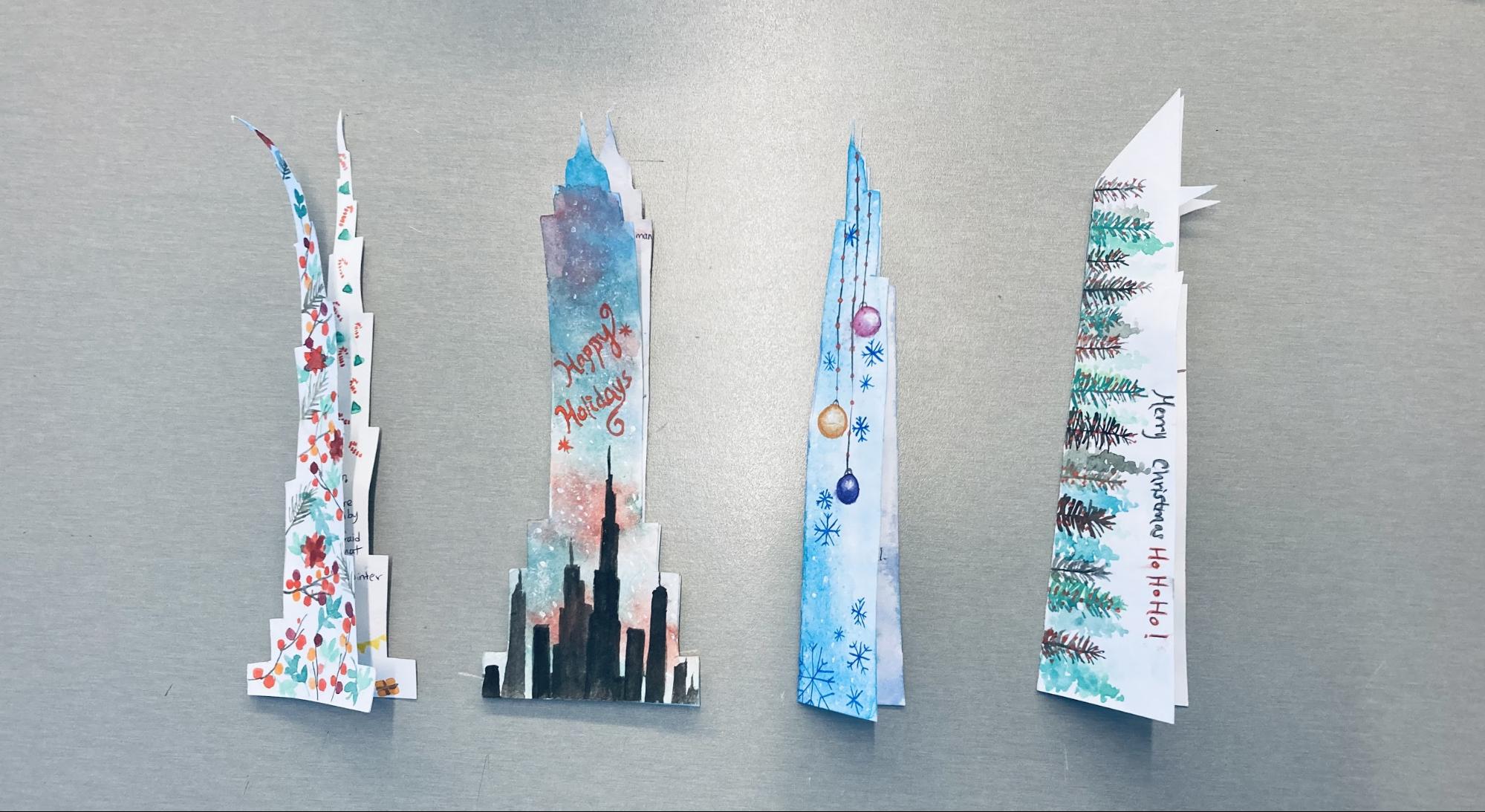 Once you've completed your card, send it out! You can mail a card and keep one for yourself as  a Christmas decoration!
You can make a hole on the card, add a ribbon, and hang it on your Holiday tree! It can also double up as the tree crown!
...Or you can get creative and use the cards as buildings for a Christmas-themed skyscraper display decor for this holiday! Using a simple shoebox or any cardboard you have, start to craft your skyscraper world inspired by the holidays. You can use any Christmas ornaments you have to embellish your arrangement!
Share your wintry creation with us by tagging @skyscrapermuseum on Twitter, Facebook, and Instagram!