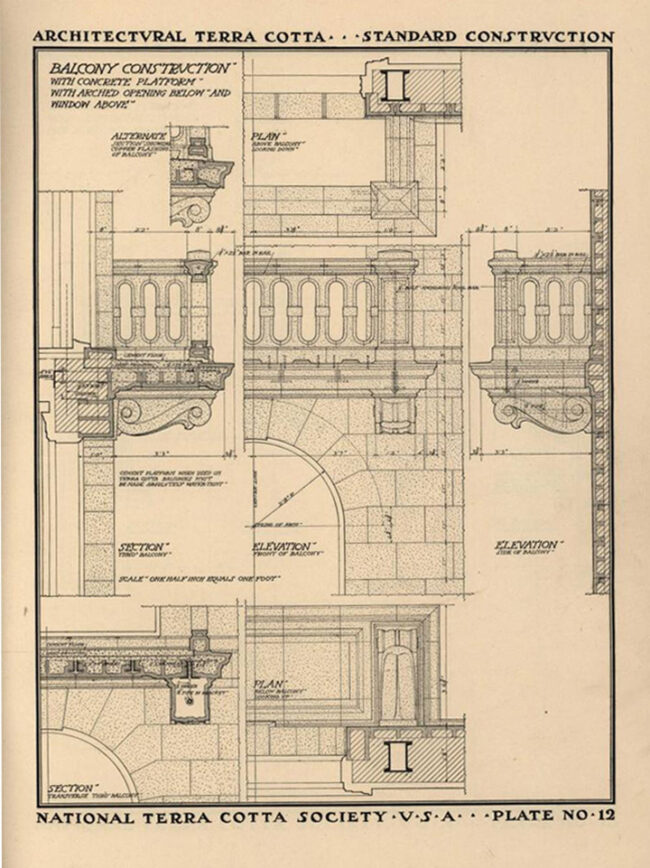 The fourth session of the Construction History series will examine the various dimensions in which the threat of fire affected skyscraper development. Claims of "fireproof building" were regularly disproved, often in cataclysmic fashion. Iron promised improvements over timber, but Chicago's Great Fire in 1871 revealed its vulnerability to collapse. Brick remained the only truly fireproof material, but owners and designers remained frustrated by its weight and inefficiency. The advent of lightweight terra cotta allowed architects to combine ceramic's resistance to fire with iron's efficient strength, leading to hybrid structures that allowed the safe exploitation of the skeletal frame.
Fire also reshaped building codes, but new regulations reflected the competing desires of owners, tenants, architects, and skilled tradespersons that, in turn, influenced skyscraper massing and composition. Differing approaches in New York and Chicago forged subtly different solutions.
---
THOMAS LESLIE is the Morrill Professor in Architecture at Iowa State University where he researches the integration of building sciences and arts, both historically and in contemporary practice. He is the author of Chicago Skyscrapers, 1871-1934 (Champaign: University of Illinois Press, 2013), and is currently writing its sequel Chicago Skyscrapers, 1934-1986. A winner of the 2013 Booth Family Rome Prize in Historic Preservation and Conservation at the American Academy in Rome, he is also the author of Beauty's Rigor: Patterns of Production in the Work of Pier Luigi Nervi (University of Illinois Press, 2017).
DONALD FRIEDMAN, president of Old Structures Engineering, has thirty years of experience as a structural engineer, working on both the construction of new buildings and the renovation of existing structures. He is the author of several books, including Historical Building Construction (1995, rev. 2010). His book, The Structure of Skyscrapers in America, 1871-1900: Their History and Preservation (APT, 2020) surveys the development of high-rise buildings across the country in the last decades of the nineteenth century.
ALEXANDER WOOD will be a respondent to the talks. Wood is a historian of American architecture and urbanism, with a particular interest in the history of capitalism, construction, and labor. He received his Ph.D. in Architecture from Columbia University's GSAPP in 2020, and he is currently the Helen and Robert Appel Fellow in History and Technology at the New-York Historical Society.
The video begins with a brief introduction by Museum Director Carol Willis, followed by individual presentations by Don Friedman and Tom Leslie, then questions and dialogue with commentator Alexander Wood.