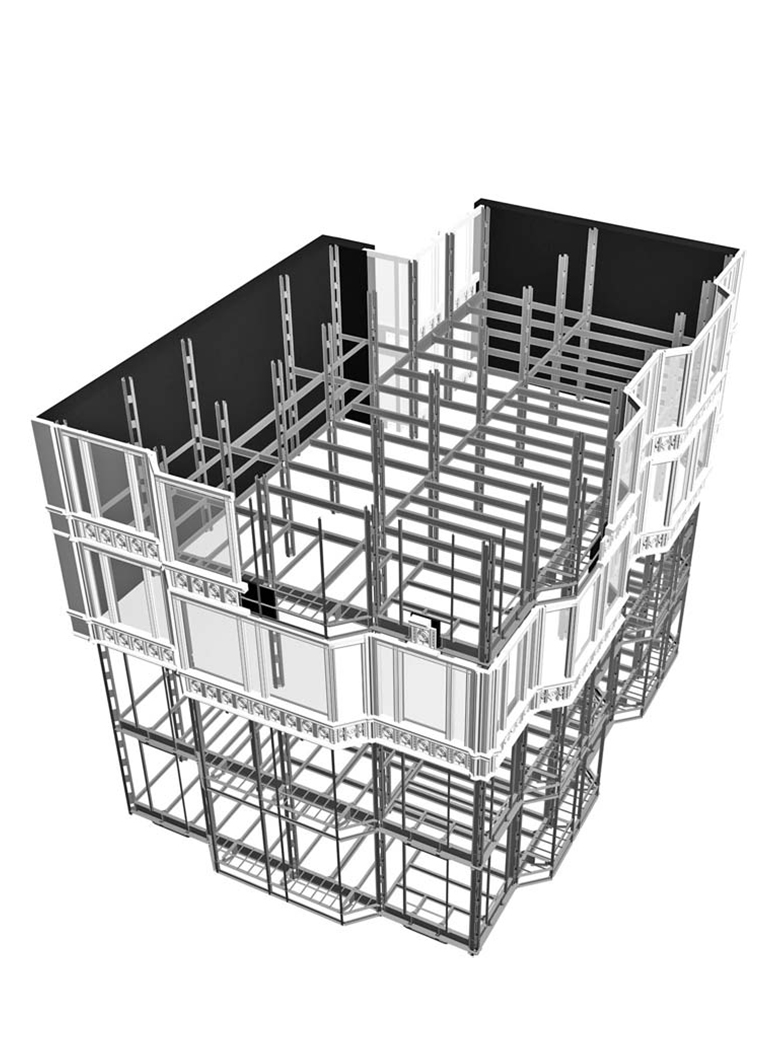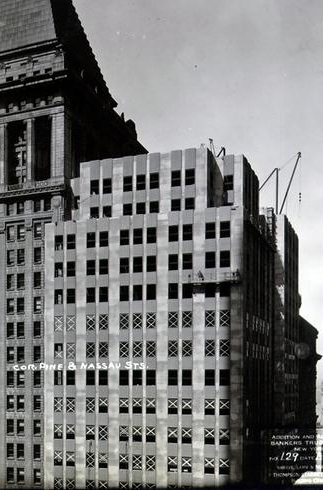 The third session of the Construction History series focuses on Facades. Steel frames freed exterior walls from structural duties, allowing architects new freedom to develop facades that could respond to changing functional and aesthetic criteria. Developers' desire for efficiency and natural daylight led to thinner, lighter walls – "veneers" in the dismissive language of early critics and "curtain walls" in the parlance of more enthusiastic designers. Electric lighting, building materials, and environmental controls all played roles in changing skyscraper skins in both New York and Chicago. However, each city's proximity to varying sources of stone, glass, and terra cotta – coupled with differing approaches to fire codes and the politics of local labor unions – created subtly different approaches to skyscraper facades.
Talks by Tom Leslie and Don Friedman will discuss the aesthetic and technical treatment of the curtain wall as it develops differently in New York and Chicago. Joanna Merwood-Salisbury will unpack the theory and history of the First Chicago School.
---
THOMAS LESLIE is the Morrill Professor in Architecture at Iowa State University where he researches the integration of building sciences and arts, both historically and in contemporary practice. He is the author of Chicago Skyscrapers, 1871-1934 (Champaign: University of Illinois Press, 2013), and is currently writing its sequel Chicago Skyscrapers, 1934-1986. A winner of the 2013 Booth Family Rome Prize in Historic Preservation and Conservation at the American Academy in Rome, he is also the author of Beauty's Rigor: Patterns of Production in the Work of Pier Luigi Nervi (University of Illinois Press, 2017).
DONALD FRIEDMAN, president of Old Structures Engineering, has thirty years of experience as a structural engineer, working on both the construction of new buildings and the renovation of existing structures. He is the author of several books, including Historical Building Construction (1995, rev. 2010). His book, The Structure of Skyscrapers in America, 1871-1900: Their History and Preservation (APT, 2020) surveys the development of high-rise buildings across the country in the last decades of the nineteenth century.
JOANNA MERWOOD-SALISBURY will be a respondent to the talks. She is a Professor of Architecture at Victoria University of Wellington, New Zealand. Her research on 19th-century American architecture and urbanism has a particular emphasis on issues of race and labor. Her publications include Design for the Crowd: Patriotism and Protest in Union Square (University of Chicago Press, 2019) and Chicago 1890: The Skyscraper and the Modern City (University of Chicago Press, 2009).
The video begins with introductions by Museum Director Carol Willis, followed by a brief overview of Chicago School historiography by Joanna Merwood-Salisbury and the individual presentations by Tom Leslie and Don Friedman, then questions and dialogue.