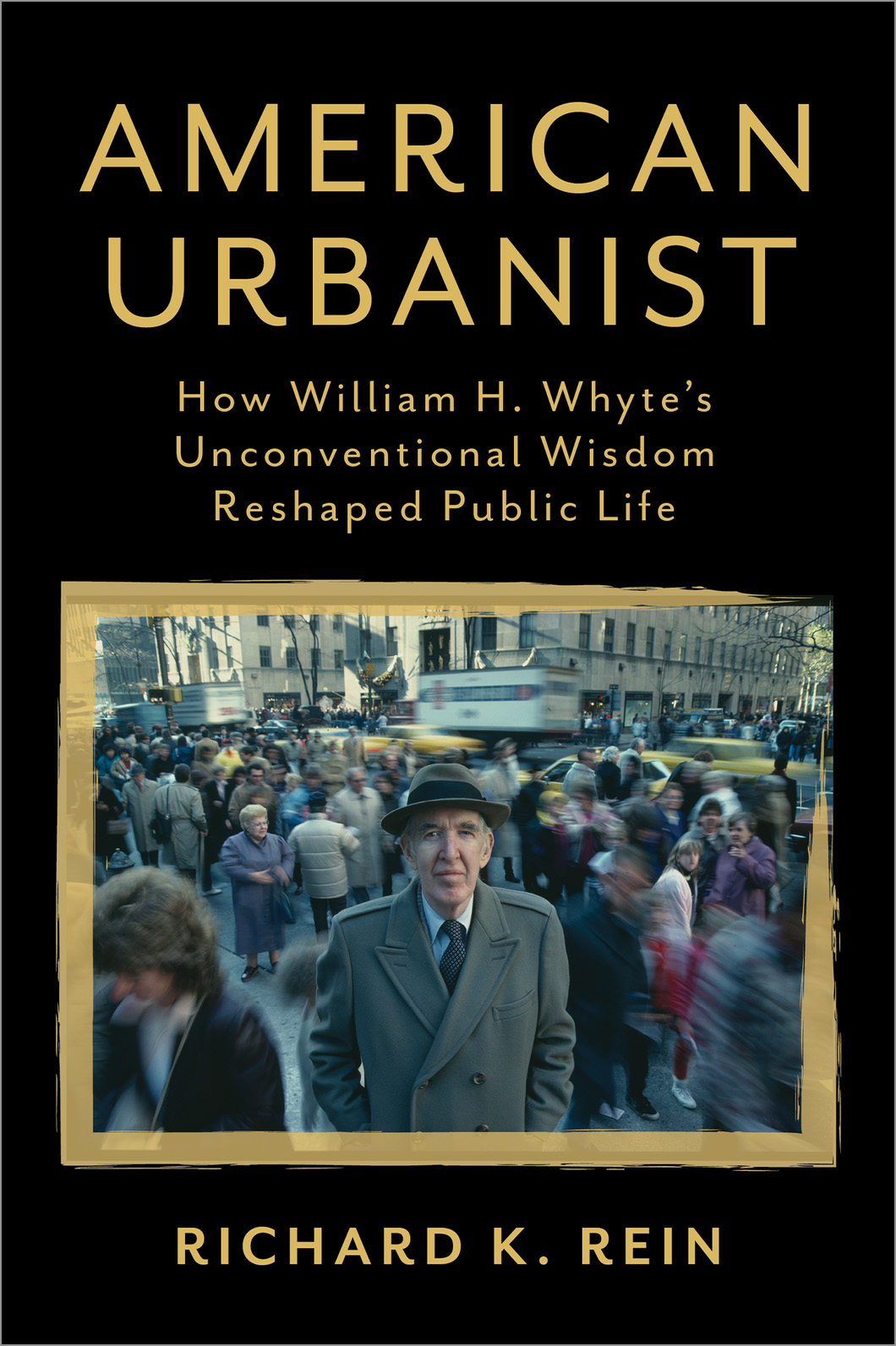 In what the New York Times review calls a "marvelous new biography," journalist RICHARD K. REIN chronicles the life of William H. Whyte, one of the most influential writers and analysts of American cities and society in the second half of the twentieth century. From his bestselling, seminal book The Organization Man of 1956, to the revelatory The Social Life of Small Urban Spaces of 1980, "Holly" Whyte's work changed how people thought about careers and companies, cities and suburbs, urban planning and open space preservation.
Whyte's keen eye for urban observation and clear, insightful writing on human behavior in public space, both preceded and enabled the voice of Jane Jacobs to burst forth in print in the 1960s, first as her editor at Fortune, then as an instrumental figure in the publication of Death and Life of Great American Cities. Somewhat eclipsed by the subsequent fame of Jacobs – especially today – the influence of Holly Whyte on now several generations of urban designers does earn him the description of Rein's title, "American Urbanist: How William H. Whyte's Unconventional Wisdom Reshaped Public Life."
Richard K. Rein
After a reporting career that included stops at Time Magazine and People, Richard K. Rein launched a nationally acclaimed weekly newspaper, U.S. 1, that played a role as a "place-maker" in the fast growing Princeton-Route 1 corridor in central New Jersey. Rein now serves on Princeton Future, a nonprofit that encourages sustainable urbanism in his hometown, and edits a hyperlocal digital news site, TAPinto Princeton Community News.
The video begins with a brief introduction by Museum Director Carol Willis and a video clip from Willian H. Whyte's film The Social Life of Small Urban Spaces. Author Richard Rein's illustrated talk follows, then a dialogue with Willis and the remainder of  her opening remarks.