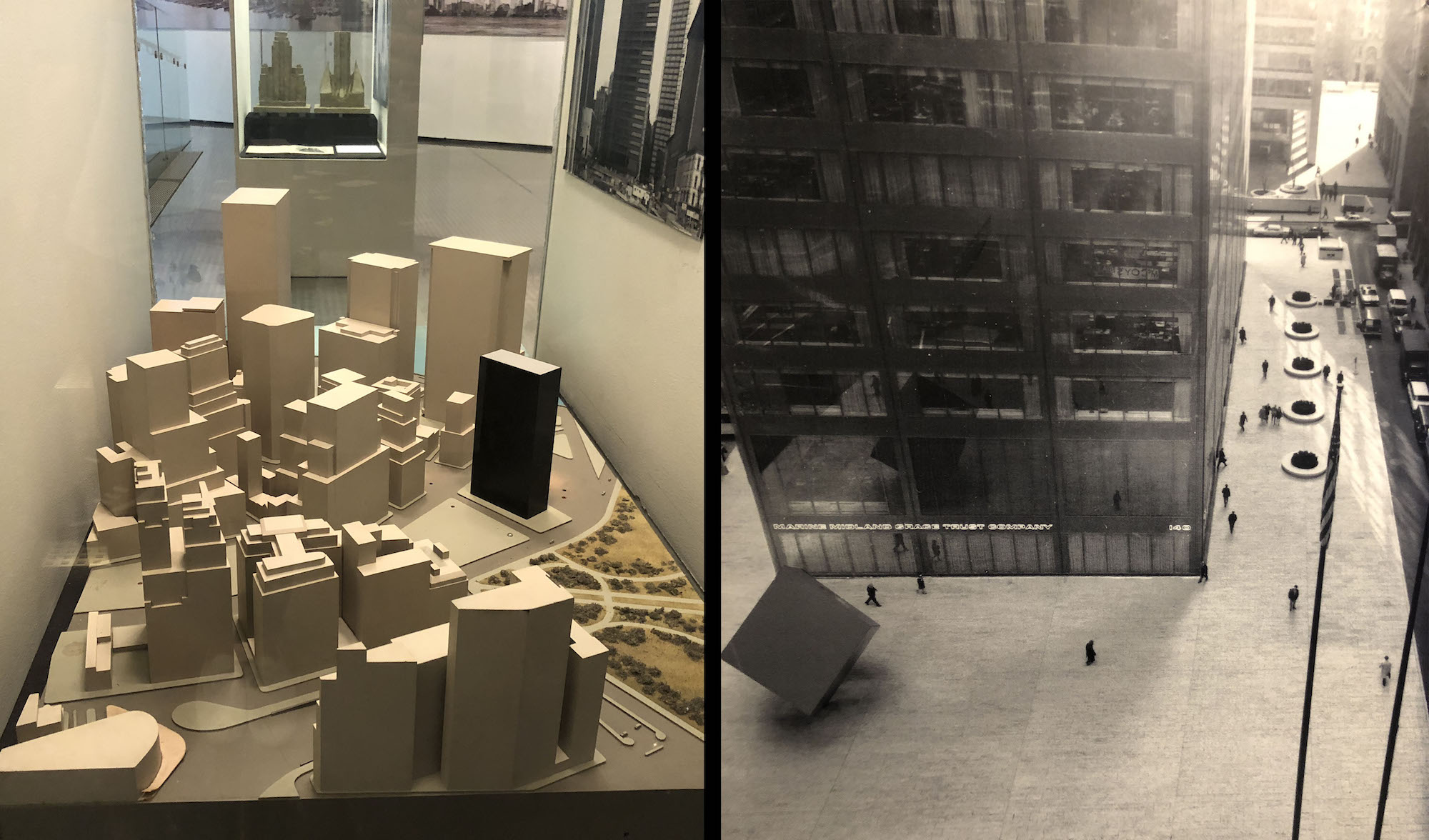 Installation view: Context model (left) of lower Manhattan from the office of Emery Roth & Sons, 1970s. On loan from the collection of Jordan Auslander.
FOURTH ERA: IMPACT OF 1961 ZONING
In 1961, after a decade of discussion, New York City changed the basic concept of how it regulated the height and bulk of high-rise buildings. The characteristic stepped pyramids and tall, thin towers created by the 1916 law were replaced by an entirely new formula that set a maximum amount of floor area. Based on a multiplier of the size of the particular site, this formula, called "FAR" (floor area ratio), was substantially more restrictive than the 1916 law, so across the city, commercial buildings were, effectively, "down-zoned." For tall buildings, the 1961 law also allowed for the purchase and transfer of "air rights" and created the concept of bonus FAR, by which the City traded developers extra interior space for their creation of a privately-funded public plaza around the building, later known as POPS (privately-funded public space). 
The model on display in this case is half of a larger "context model" of lower Manhattan that was used to test designs. It was created, probably in the 1970s, by the office of Emery Roth & Sons, a three-generation, family-run firm that in the post-war era became the city's most prolific commercial architects. Shown as the black tower, set back from the street in an open plaza, is 1 Battery Park Plaza, a 35-story simple slab, reminiscent of the Seagram Building in its brown tinted glass and dark mullions, developed by the Rudin family and completed in 1971. Emery Roth & Sons also designed a tower at 17 State Street, one block to the south, as well as 55 Water Street and other downtown towers. Several buildings in the model are missing, due to interventions by grandchildren.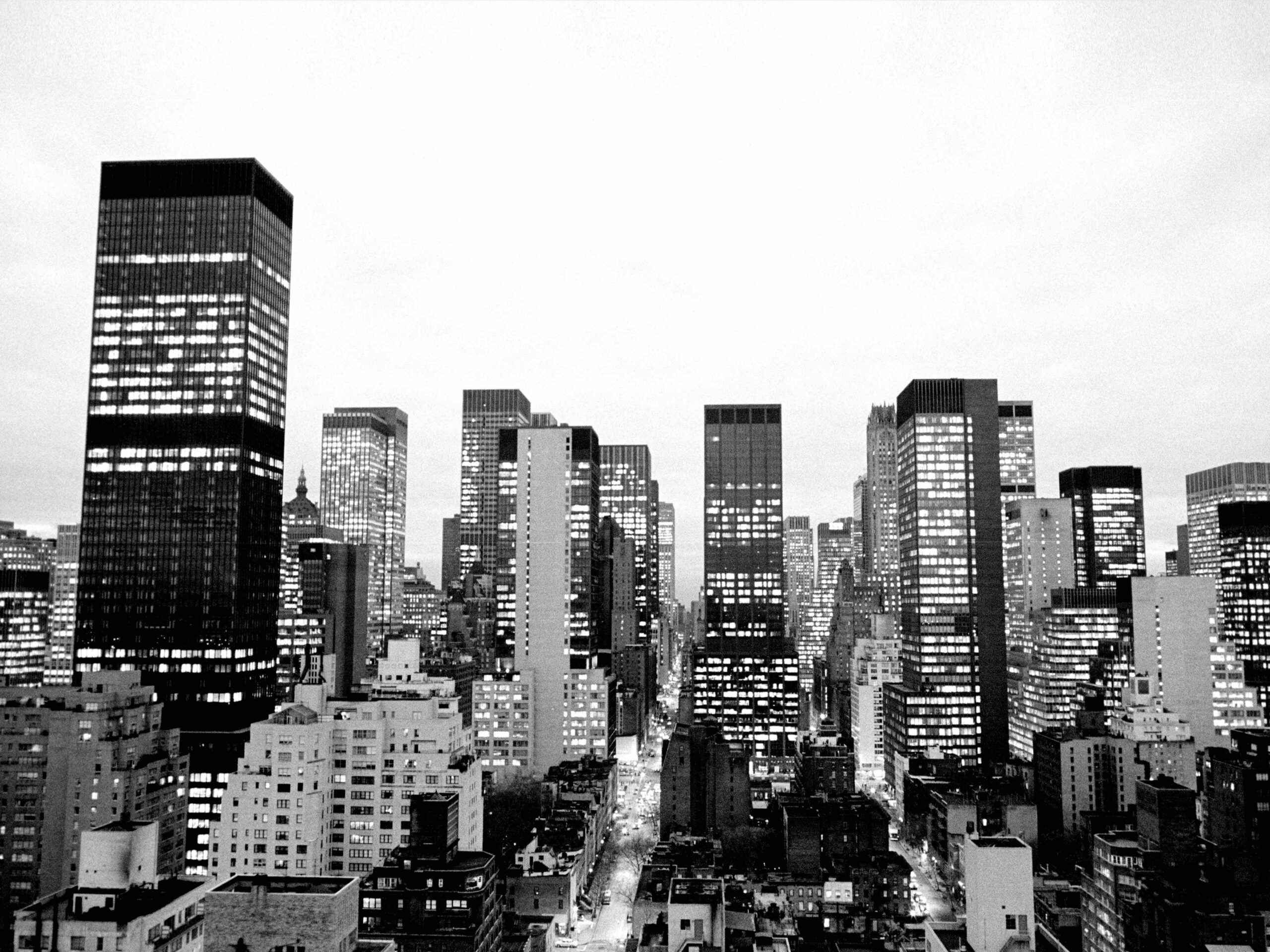 In form and materials, the modern "International Style" skyscraper contrasted completely with the masonry-clad towers of the previous decades. In general, the key characteristics can be summarized in two words: glass boxes. Simple rectangular volumes, enveloped by a glass curtain wall with fixed, not operable, windows, air conditioned or heated, and brightly illuminated by fluorescent lights. This style had been popular since the 1950s, following the influential models of Lever House (1952), the Seagram Building (1958), and One Chase Manhattan Plaza (1961), and it became nearly ubiquitous in the 1960s and 1970s.