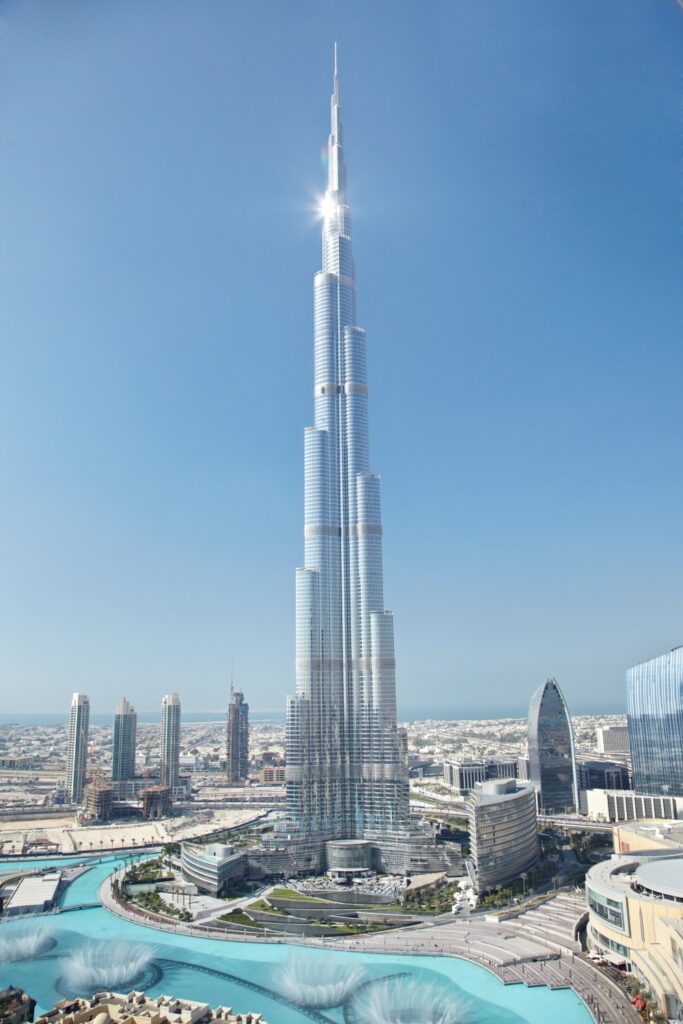 Other Names: Burj Dubai
Location: Dubai, U.A.E.
Proposed: 2003
Construction Started: 2004
Completed: 2010
Height: 829.8m  (2,722ft)
Floors: 163 floors
Developer: Emaar Properties
Architect: Skidmore, Owings & Merrill (SOM)
Architect of Record: Hyder Consulting
Structural Engineer: Skidmore, Owings & Merrill (SOM)
MEP: Skidmore, Owings & Merrill (SOM)
G.F.A.: 309,473 M2 / 3,331, 140 ft2
Status: Completed
Burj Khalifa – the world's tallest building by more than 600 ft. in 2018 – is the linchpin of the 500-acre development known as Downtown Dubai, a distance from the historic core, which since the 1970s has grown into the major financial capital of the United Arab Emirates (UAE). When construction began in 2004, the commercial and residential tower was called Burj Dubai, but when inaugurated in 2010, it was renamed Khalifa, in honor of the ruler of Abu Dhabi, which lent funds to finish the project.
Principally residential, the 163-story Burj Khalifa is a mixed-use building that reverses the standard planning logic: the lower stories are occupied by a boutique hotel, above which there are condominium apartments up to the level of the first observation deck on the 124th floor. The top 37 stories, those with the smallest floor plates, are reserved for elite corporate office suites, save for a second observation deck on the 148th floor. Above level 156, the concrete structure tower switches to steel. The final 446 ft. of the spire, a steel pipe weighing 350 tons, had to be assembled in sections within the tower, then jacked into place.